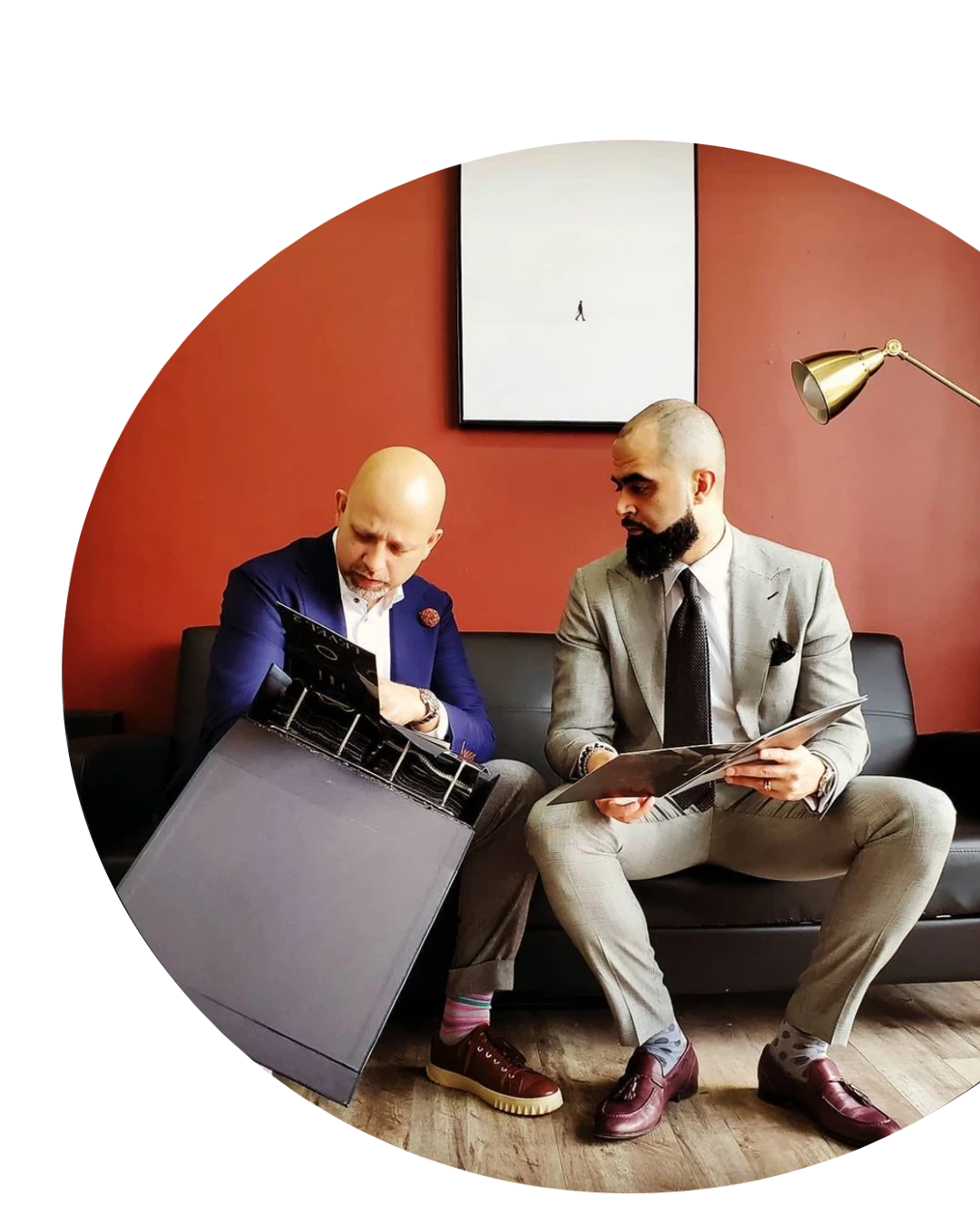 Each garment we create with you is extremely special. As such, we use this initial phase of the process to get to know you and your lifestyle. This includes understanding your needs/wants from each garment. Your personal character should be expressed in the fabric and reflected in the styling options such as the lining and buttons you choose. We will guide and educate you through the process, but you are the designer in charge. We only ask you to follow one rule: Have fun!
During your first fitting, we will have you try on different patterns to determine the closest fitting garment. Once you have the garments on, we study elements of your body shape and posture. We note down the changes we would like to make on our detailed work order. This will ensure a garment designed to fit and flatter your body.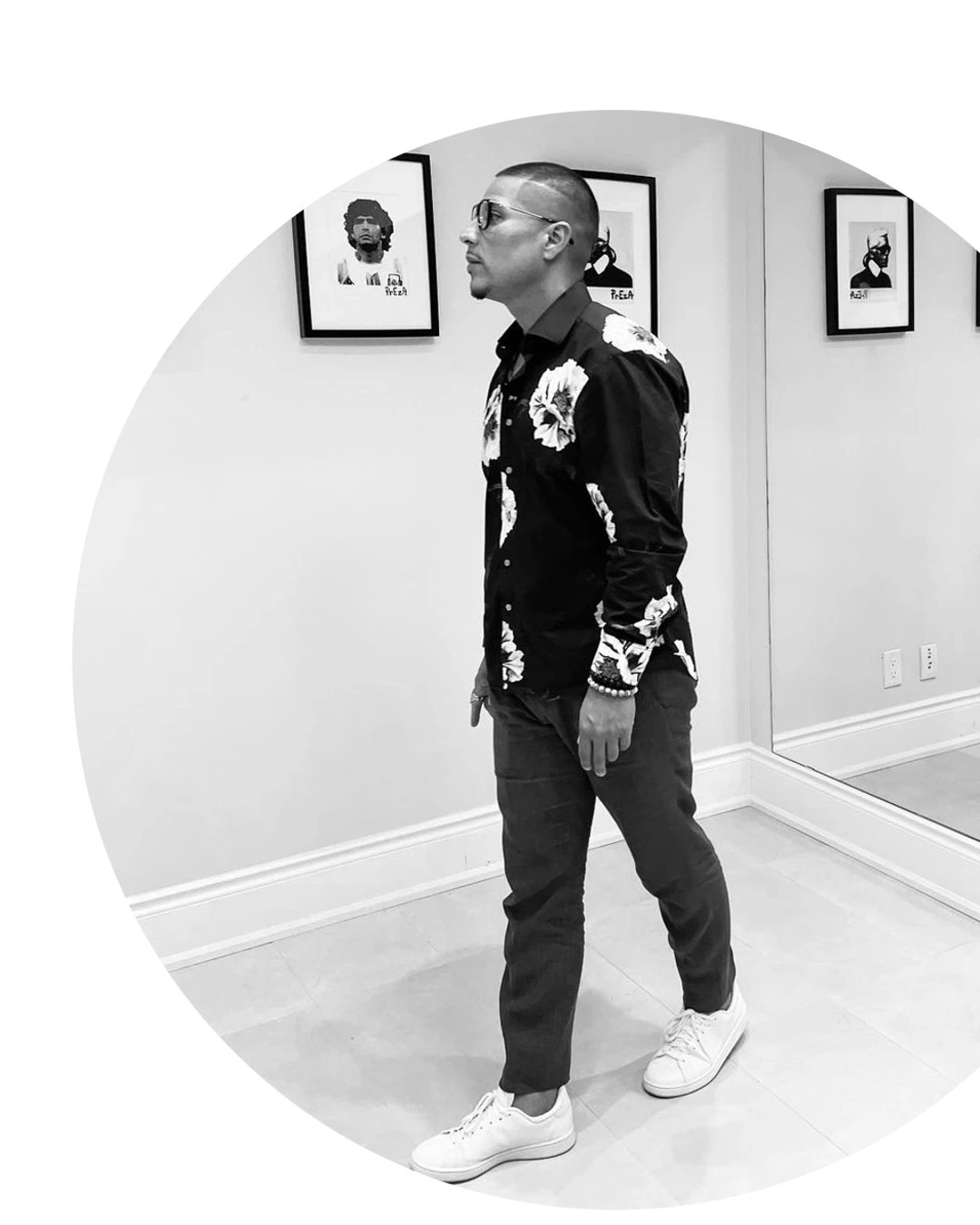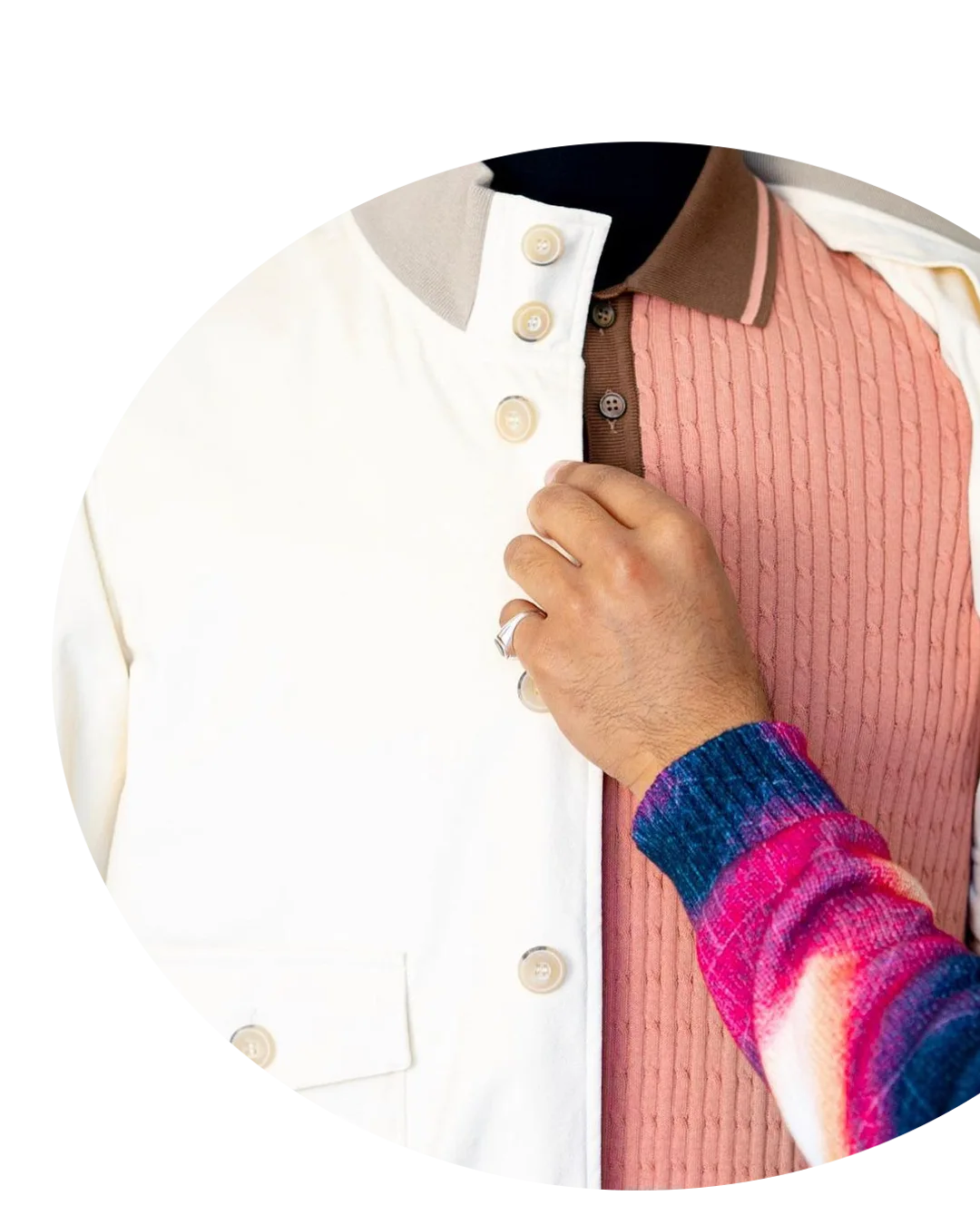 The Fabric you select to create your garment from will vary based on the intended needs for it. Whether you need a formal or business suit or something for fun and relaxation, our fabric library makes it easy for you offering a variety of weights, weaves and patterns to suit your every function.
Our partner manufacturers use leading technology by advanced computers to cut each individual garment according to the individual's unique measurements. This innovative process provides superior accuracy. Your garment is put together by a team of tailors ensuring a well-balanced garment. Finishing touches such as hand sewed button holes and floating canvases are implemented based on your requests. The finished product is thoroughly inspected to ensure exceptional quality.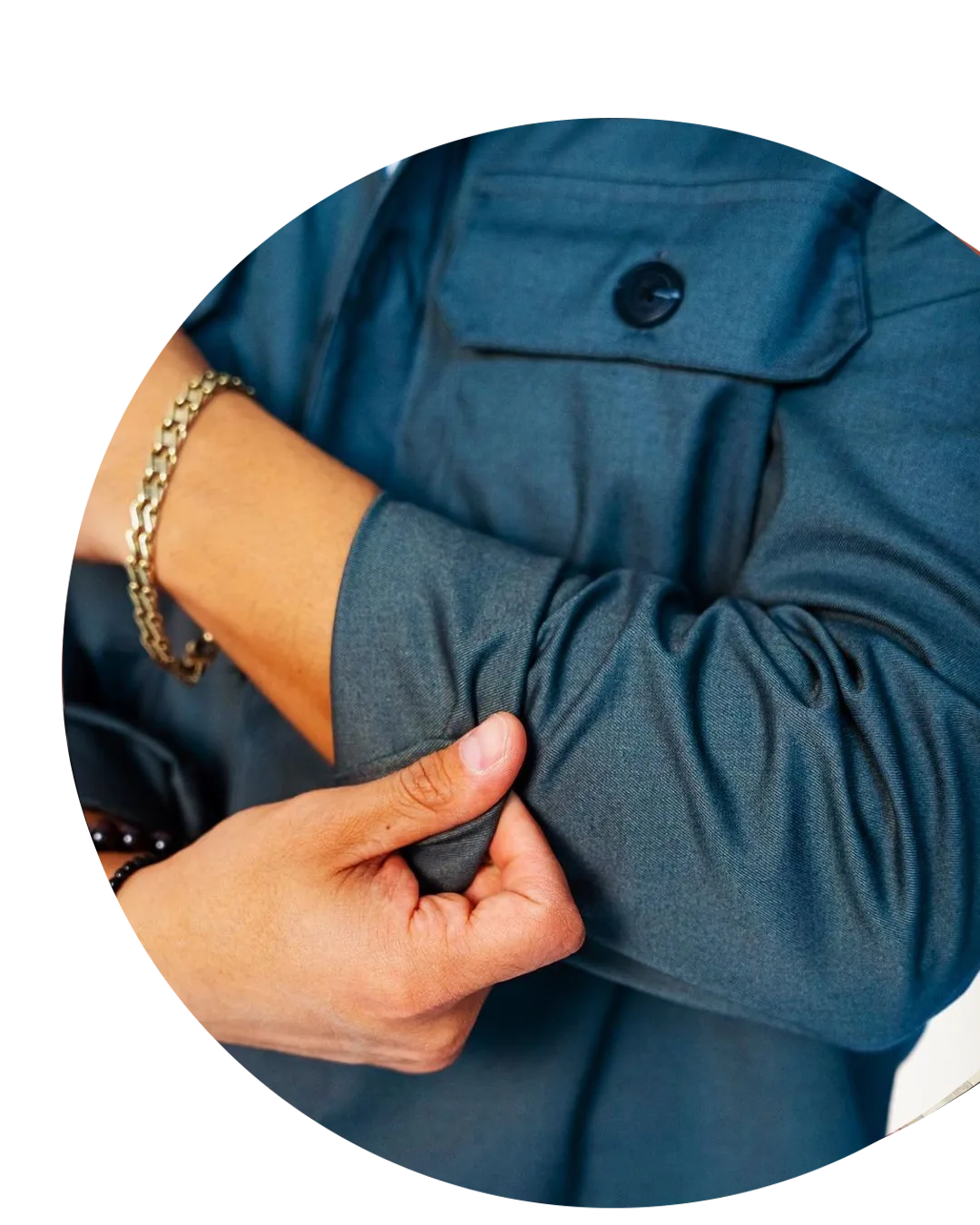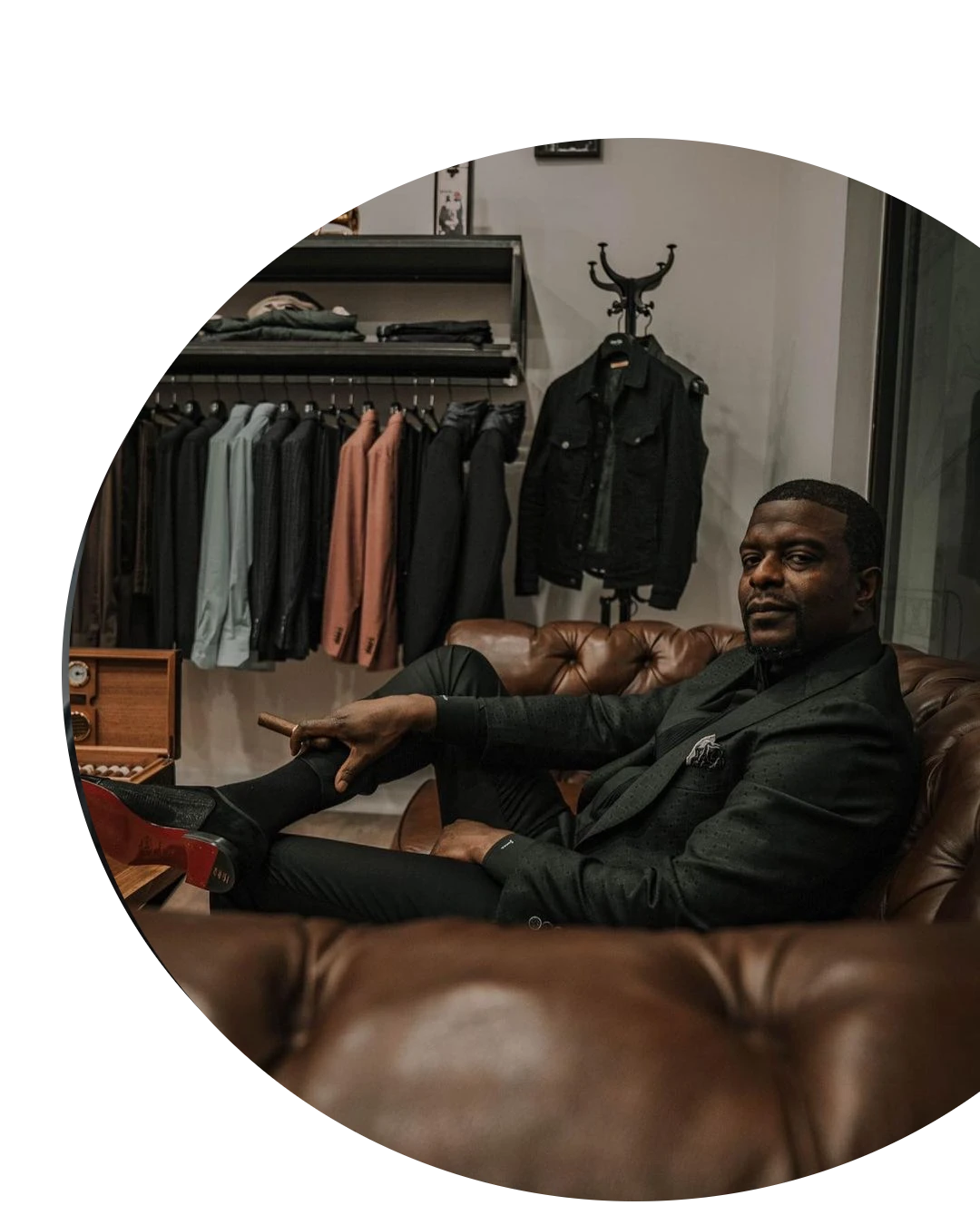 Upon the arrival of the finished garments, our next step is to have you come in for a second try on. If needed, we will address any further adjustments the garment requires and have one of our skilled in-house tailors to alter and deliver the finished look.
Look and Feel your most confident self walking out of our studio. If you're like most of our clients, you won't wait to place an immediate second order.